COVID-19 Reopening – The 3 Must-Have's to Boost your Online Presence
Why your online presence is so important during the COVID-19 pandemic.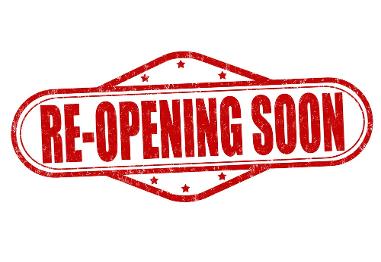 The days of attending conferences, going to local meetups, having in-person meetings and lunches, and referral-based lead sources are going to be on hold for quite a while. The norm of pressing palms and closing deals over coffee have all but come to a halt over the next past few months, and are largely thought to not be coming back for some time. Even when they do, most analysts hold that business as usual will be drastically altered post-COVID-19.

This is why it's important, right now, to focus on your online brand and presence. While sales may not be happening in person right now, people still need goods and services – and those people are turning to online resources to get what they need. Just look at retail and grocery.

Here are the three tools that will help you quickly build an online presence to start driving you leads right now.

1. Directory Management ($30/month)

For building an online presence, this could be the most important tool in your arsenal. A directory listings tool can distribute all of your business details, photos and videos, and publish news and offers to all of the top online listings, plus niche ones important to your industry with a few clicks. Moreover, this system keeps your data constantly synced, so if you have new images or videos, your business information changes, or the algorithms of the directories change, your business will be synced across the web. Having all of these directories up-to-date with a robust collection of details and imagery will also help you show up higher in search algorithms, as well as help you rank higher on Google – driving you more leads automatically!

2. Reputation Management ($30/month)

Reviews are an integral part of any business these days. People use online review sites like Yelp, Google, Facebook, TripAdvisor, etc. to quickly view the trust that other patrons put into your products and services. Having a large set of positive reviews can also aid in lead generation. The more high ratings your business has, the more trust search engines like Google put in your business. Google depends on trust in its search results, and wants to send searchers to businesses it feels will give them the best experience. That's why reviews are heavily baked into the search engine algorithms of sites like Google. The more highly rated you are, the more likely Google will rank you higher. The Reputation management tool can help you not only aggregate all of your reviews, but it allows you to directly respond to them – giving your perspective to any negative reviews you may get, or allowing you to connect and potentially get a re-rating. It can also help you generate new reviews through automated email and SMS systems to aid you in bolstering your online reviews, driving customer trust and boosting SEO value.

3. Social Media Manager ($35/month)

Social media presence is also another great way to drive leads. Just from an SEO perspective, look up any company and see how many of their social profiles are in the top search results for that business. The more presence you have on these sites, the more you are going to drive your business into relevant search results. But more than just SEO value, social media is one of your best tools to be able to connect with your customers, engage with your audience, and humanize your business. People want to see what the businesses they work with stand for – see the human side of their banker, insurance agent, restauranteur, trainer, local retailer. Studies show that up to 54% of buyers check social media profiles of businesses before making a purchase. This is where you can present your true self.

With the world and business the way it is today, there has never been a more important time to start building your online presence. Not only will it help get through these difficult times by getting you in front of people currently looking for your services, but coming out of COVID-19, who knows what the world of doing business will look like – by getting set up now, you'll be able to capture new business today, and be set up for whatever the future might hold. Likely it will be much more in-person and online split – and the people that are ready for that will lead the markets.